Clubs in Xiamen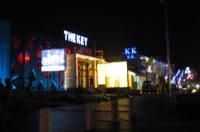 1. The Key Club
Category: Clubs
109, Hubin Xilu (Haiwan Park)
Siming, Xiamen
0592-2204000
The Key Club is located beside the main building in Haiwan Park, Xiamen's hippest nightspot. Stepping onto the ...
Category: Clubs
No. 625, Xianyue Road
Siming, Xiamen
+86-592-5551111
Smart Hero Club, which is close to Phase 2 of Xiamen SM City Plaza and developed by Smart Hero, will be the only larg...
Total 2 records 1/1 Pages