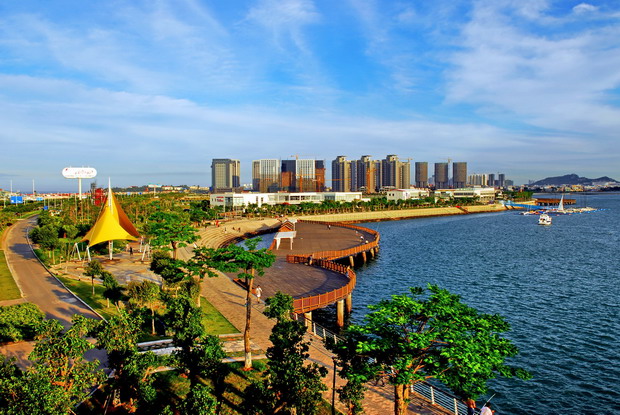 Xiamen Wuyuanwan
Apart from its flourishing yachting industry, Xiamen Wuyuanwan is now boosting efforts to expand into the honeymoon tourism market, in a bid to build itself into China's 1st ''Honeymoon Bay'', reports Xiamen Daily.
As part of the First China Xiamen Mid-Autumn Carnival, a Mid-Autumn Honeymoon Festival will kick off on Celebrity Sculpture Square at Wuyuan Bay of Huli District at 15:30 on 23rd September and will last utill 14th October, marking the opening of a new chapter in Xiamen's honeymoon tourism industry.
Meanwhile, a series of honeymoon-themed activities, including wedding photo exhibition and yacht wedding, will be held to promote the festival.
According to data released by qunar.com, a leading online travel agent in China, Xiamen snatched first place among China's top 10 popular cities for Valentine's Day in 2012, followed by Kunming and Sanya.
Following the launch of China's 1st ''Honeymoon Bay'' blueprint, honeymoon tourism will hopefully become a new attraction in Xiamen.
Comments for Xiamen to forge Wuyuan Bay into China's 1st 'Honeymoon Bay':
Share your opinions!
Sign In to write a review.
Related news you maybe interested: